Rashid Bashir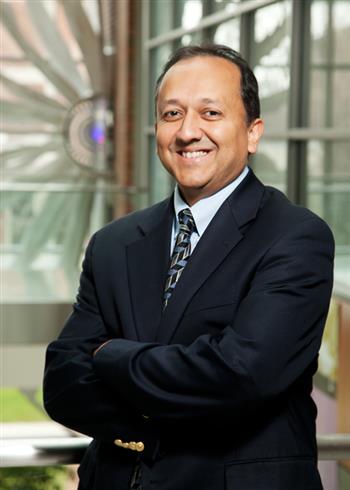 Even the Dean of the College of Engineering is an entrepreneur! Dean Rashid Bashir, also Grainger Distinguished Chair in Engineering, is the co-founder of Prenosis and has had his technologies licensed for use in other startups as well. Bashir has more than 45 patents and was recently named a National Academy of Inventors Fellow. Learn more about Bashir's accomplishments and career in this College of Engineering story by Mike Koon.
Prenosis
Prenosis has developed a rapid test device to detect sepsis and is working towards commercialization of the device. The testing device detects five key biomarkers in the blood that helps speed up the detection of sepsis as compared to days or hours of monitoring the symptoms. Combining biomarkers with EMR (Electronic Medical Record) data the device identifies patients in different phases of sepsis.

Sepsis is body's extreme reaction to an infection. It is estimated that Sepsis strikes 20 percent of the patients admitted to Intensive Care Units (ICU) in the country. Early diagnosis leads to higher survival rate. Prenosis is also growing patient proprietary dataset that combines critical time series biomarker data with existing clinical data. The startup's advanced machine learning tool called ImmunoMatch uses this proprietary dataset to guide treatment and improve outcomes.
---
Founders
Rashid Bashir
| Board Member & Co-founder
Bobby Reddy, Jr.
| CEO & Co-founder (PhD
Electrical & Computer Engineering
'12)